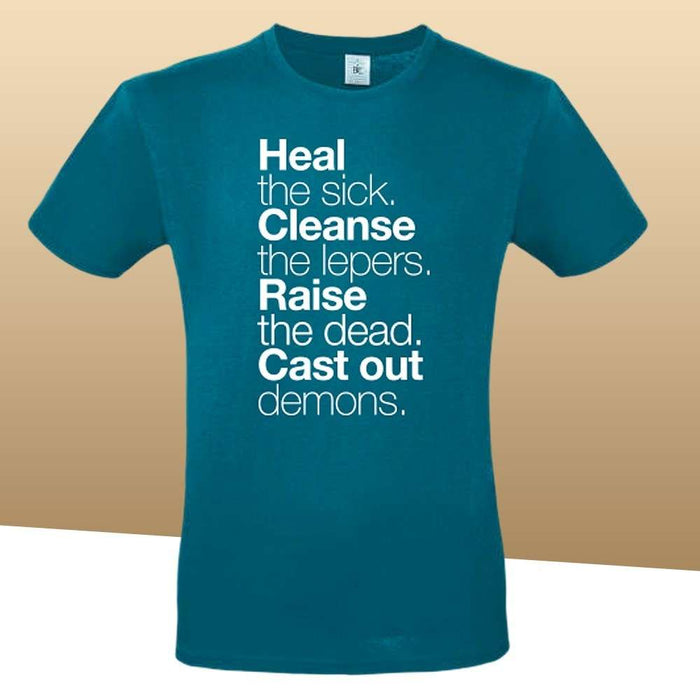 The "Matthew 10:8"-T-Shirt from CfaN
This original Matthew 10:8 t-shirt designed by Christ for all Nations. This is the t-shirt you've seen worn by Evangelist Daniel Kolenda, Eric Gilmour, Michael Dow, and Todd White!
This unique high quality, canvas tri-blend t-shirt will be sure to spark conversation wherever you go!
As with all of our other resources, when you purchase apparel from Christ for all Nations, you are helping to support our ongoing worldwide evangelistic ministry. 
Front:
Heal the sick.
Cleanse the lepers.
Raise the dead.
Cast out demons.
Back:
Freely you have received, freely give.
Matthew 10:8